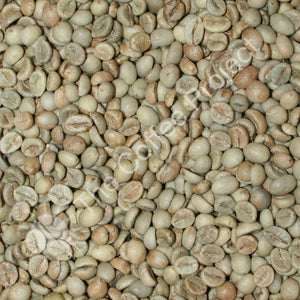 Josuma's Kaapi Royale Premium Washed Robusta
Low Stock - More is on the way, expected early June 2023. 
Shade grown, Washed Robusta single estate Kaapi Royale. These beans are selected and imported by Dr Joseph John himself of the Josuma Coffee Company. To be used as an element in an espresso blend.

Origin: India
Region: Balehonnur, Chikmagalur district
Farm: Kerehuckloo group of estates and the Balanoor Plantation
Variety: Coffea Canephora
Altitude: 3000 up to 4000 feet
Process: shade grown in permanent shade, washed
Mark: 14/1231/2020/14
Indian washed Robusta has none of the rubbery aftertaste one normally associates with lower-grade Robusta. This grade consists of 17-screen beans obtained by re-grading and resorting washed Robusta Parchment-AB. The Kaapi Royale grade does not tolerate any defects. 

Use a small amount of Kaapi Royale in your espresso blend for greater crema and an additional caffeine kick. But! don't confuse these beans with the cheap filler in canned coffees! This is high quality washed Robusta from India.

As espresso expert, Dr. Joseph John says, "A signature component of European espresso, Indian washed Robusta is clearly superior to Robusta from other origins in regard to its bean and cup qualities. These Indian washed Robusta beans provide a smooth, mellow cup with an intense aroma and a chocolate-like fragrance. They also have a rather pleasant aftertaste with cup qualities that are actually quite Arabica-like."

Kaapi Royale is comprised of 17-screen beans obtained by re-grading and resorting washed Robusta Parchment-AB. Kaapi Royale roasts much more uniformly than the Parchment-AB and the Kaapi Royale grading has zero defects.

You do NOT want to make a whole cup of coffee with only Robusta beans. But do try up to 10% in an espresso blend and see the difference.
---
We Also Recommend
---