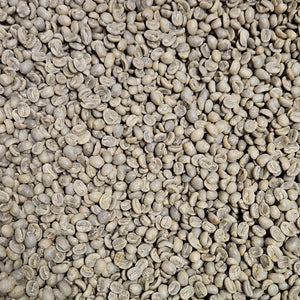 Guatemala Huehuetenango SHB, Tello Family Estate
Flavor Notes: caramel, cocoa, tobacco and lemony-citrus with some floral hints

Magnificent at a medium roast, but also try a dark roast. 
Located in the central highlands of Guatemala, the state of Huehuetenango produces some of the finest coffees in Central America. The beans may be among the hardest beans grown worldwide.
Great for drip, blends, cold brew, espresso and pour-overs. 
Origin: Central America
Region: La Libertad, Huehuetenango
Farm: 

Gustavo Mauricio Tello Family Estate

Variety:

Bourbon, Caturra, Catuai

Altitude: 

5,000 - 5.400 feet (1500-1650m)

Process: Washed
Grade: SHB
Harvest: Jan - May
Certifications: n/a
The Guatemala Huehuetenango Dulce Leonarda Estate's farmlands cover roughly 590 acres and vary in elevation from 5,000 to 5,400 feet, making this a true SHB grade (Strictly Hard Bean) Guatemala arabica. The family produces an assortment of 100% shade grown Bourbon, Catuai and Caturra varietals, handpicks their cherries and operates their own wet mill right at the farm. Parchment is transported to the exporters dry mill located in Escuintla, where it is brought down to its green state. Annual yield for the Dulce is only about 1,000 bags per year! 
---
We Also Recommend
---